How to Fix the "Couldn't Refresh Feed" error on Instagram?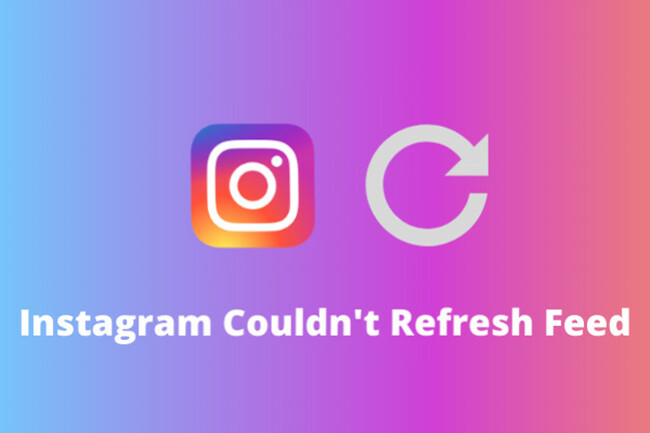 Do you keep receiving the "Couldn't Refresh Feed" message on Instagram? Don't worry, it's a common issue, and there are some simple fixes you can try to solve it. Follow this troubleshooting guide to fix the error and get your Instagram feed back up and running.
Fix #1: Check Your Internet Connection
The first and simplest fix is to check your internet connection. Make sure you are properly connected to your wifi network, or try connecting to a different public wifi network. If you're still having trouble, try restarting your modem.
Fix #2: Restart the App
Force quit the Instagram app and restart it. You can also try turning your smartphone off and on again to see if that helps.
Fix #3: Check for App Updates
Make sure your Instagram app is up to date. The "Couldn't Refresh Feed" error can sometimes occur if your app is out of date. Android users should go to the Google Play Store and tap "Update" if there's an update available. iPhone users can go to the Apple App Store and tap the "Updates" button to check for updates.
Fix #4: Clear Your Cache
Clearing your Instagram cache can also fix the error. Android users can do this by holding down the Instagram icon and selecting "About this application." Then, select "Memory" and hit "Clear Cache." For iPhone users, go to your settings, find Instagram on the list, and tap "Clear cache."
Fix #5: Reinstall the App
If you've tried all the above fixes and are still experiencing the error, try uninstalling and reinstalling the Instagram app.
If none of these fixes work, there might be a more complicated issue. Your smartphone could be too old, your phone's operating system could be out of date, or someone could have hacked your account. Try logging into Instagram on a web browser to see if the issue persists.
To report the "Couldn't Refresh Feed" error to Instagram, go to your profile, tap "Settings," then "Help," and "Report a Problem."
In conclusion, try the simple fixes first and see if they solve the "Couldn't Refresh Feed" error. Most users can fix the issue with the first few steps.
Back